Learning
Using the principles of Applied Behaviour Ananlysis, educational needs can be met with individualized, as well as group prog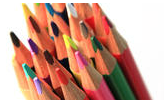 ramming.
We offer services for children and youth with additional needs and can help with issues such as:
– tantrums
– failing to follow instructions
– aggressive behaviours
– eating issues
– toileting
– other services available, please inquire
Options:
ABA / IBI Therapy
– In-Home
– Centre based
Speech and Language Therapy
– A Speech-Language Pathologist can assess your child to determine if his/her speech and language skills are age appropriate.  They can provide direct intervention for difficulties with eating, drinking and swallowing and can provide parent strategies and resources.
Social Skills groups
Tutoring
– In-Home
– Centre based
Please contact us for rates.